Bianca Spender has today been announced as the opening runway show for the Asia-Pacific's leading fashion industry trade event, Afterpay Australian Fashion Week (AAFW) 2022.

Presented by Porsche, the runway presentation will celebrate Spender's integral contribution to the Australian Fashion landscape and her own personal journey within design. The presentation will take place on-site at Carriageworks within Gallery I, a space aptly dedicated to Spender's mother, the late Carla Zampatti.
"This is a pinnacle moment for Bianca Spender as she makes her return to Australian Fashion Week for the first time since 2018. Over the past decade, her eponymous label has established itself as one of Australia's leading independent and sustainable brands, and we couldn't think of a more significant way to celebrate her continued success than on the runway at AAFW." Natalie Xenita, Vice President-Managing Director, IMG Fashion Events and Properties, Asia-Pacific.
Highly regarded for her original bias drapery as well as her sharply cut tailoring, Spender will present a Summer and Resort collection offering to guests of industry and trade. The presentation seeks to capture the evolution of the brand, highlighting her commitment to enduring design, sustainable practices, and celebration of the local Australian Fashion Industry.
"Being named the opening runway show at AAFW is a true celebration of the Bianca Spender brand. For me, this presentation is a culmination of my journey through fashion – highlighting; self-expression, creativity, curiosity, and the drive to write my own story."
Bianca Spender, Founder and Designer, Bianca Spender.
Bianca Spender's association with presenting partner, Porsche and its first all-electric sports car, the Taycan, highlights the shared brand values of quality design, craftsmanship, female empowerment and a consciousness for the environment.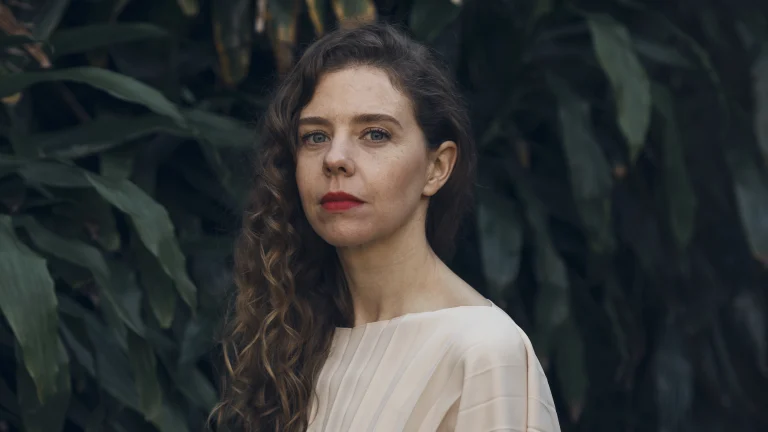 "Bianca Spender stands for beautiful design and craftsmanship, a proud family tradition in fashion, and forging a path to a more sustainable future. Given these values align so well with our own, Porsche is pleased to partner with Bianca Spender for the marquee runway show at this year's Afterpay Australian Fashion Week. Like many others, we can't wait to see it." Daniel Schmollinger, Managing Director and CEO, Porsche Cars Australia.
Alongside the Summer and Resort ranges, Spender will present a capsule collection of see–now-buy-now pieces, available to consumers for immediate purchase both online and in-stores. The collection explores sustainable design and delves into Spender's revered collection of archival creations, to revive some of her most-loved designs from her twelve years in business.
"At the core of the Bianca Spender brand is how women feel in the clothes. As the events of the last two years have shifted the way we interact with fashion, I see it as essential to connect and to bring our audience on the journey with us." Bianca Spender, Founder and Designer, Bianca Spender.
Bianca Spender's Spring Summer 2022 collection and see-now-buy-now capsule range will launch Afterpay Australian Fashion Week's runway offering at 9AM Monday May 9th, 2022, on-site at Carriageworks. The show will be livestreamed at AAFW.com.au.
Afterpay Australian Fashion Week is an IMG event supported by the New South Wales Government, through its tourism and major events agency, Destination NSW. The full AAFW 2022 programming schedule will be announced on Thursday 7th April.