A few weeks ago, took place the Cannes Film Festival, one of the most important film festivals. Since we have recently opened a Cinema session on G.onFashion we decided to take the opportunity and participate at Cannes 2017. Thanks also to the support of our partners, most of all L'Oreal Professionel, who gave us the opportunity to try the latest and newest products in the LP line.
Our correspondent to Cannes, Livia, has gone through a makeover for the event.
A few days before the beginning of the festival we have been guests in the roman headquarter of L'Oreal, their academy in Piazza Mignanelli, 23 (Piazza di Spagna). Thanks to the collaboration of Umberto Montini, the point of reference for the French company in Rome, we began Livia's makeover.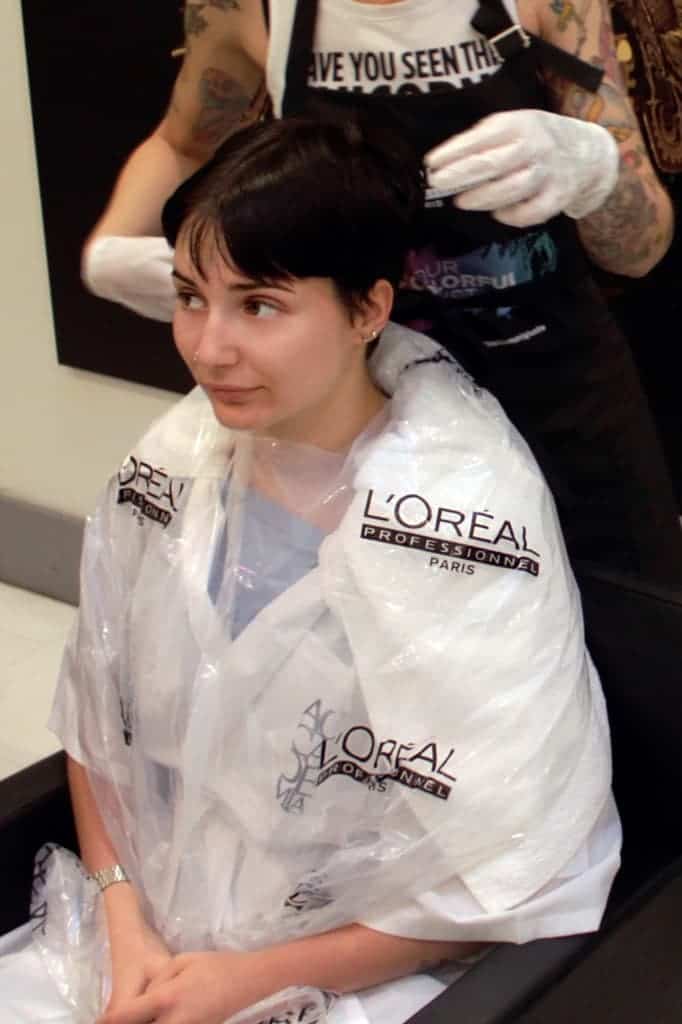 The first step was bleaching. In order to protect Livia's hair, Umerto used Smart Bond, an innovative product from L'Oreal's. Thanks to a patented protein Smart Bond drasticly reduces the damage of the bleaching process.
In order to remove the black hair dye multiple steps of bleaching and anti-yellow were required, until the hair reached a shade very close to white.
Then it was time to play with L'Oreal new Color Full dyes, for a temporary MATT coloration, which gradually fade over the course of few weeks.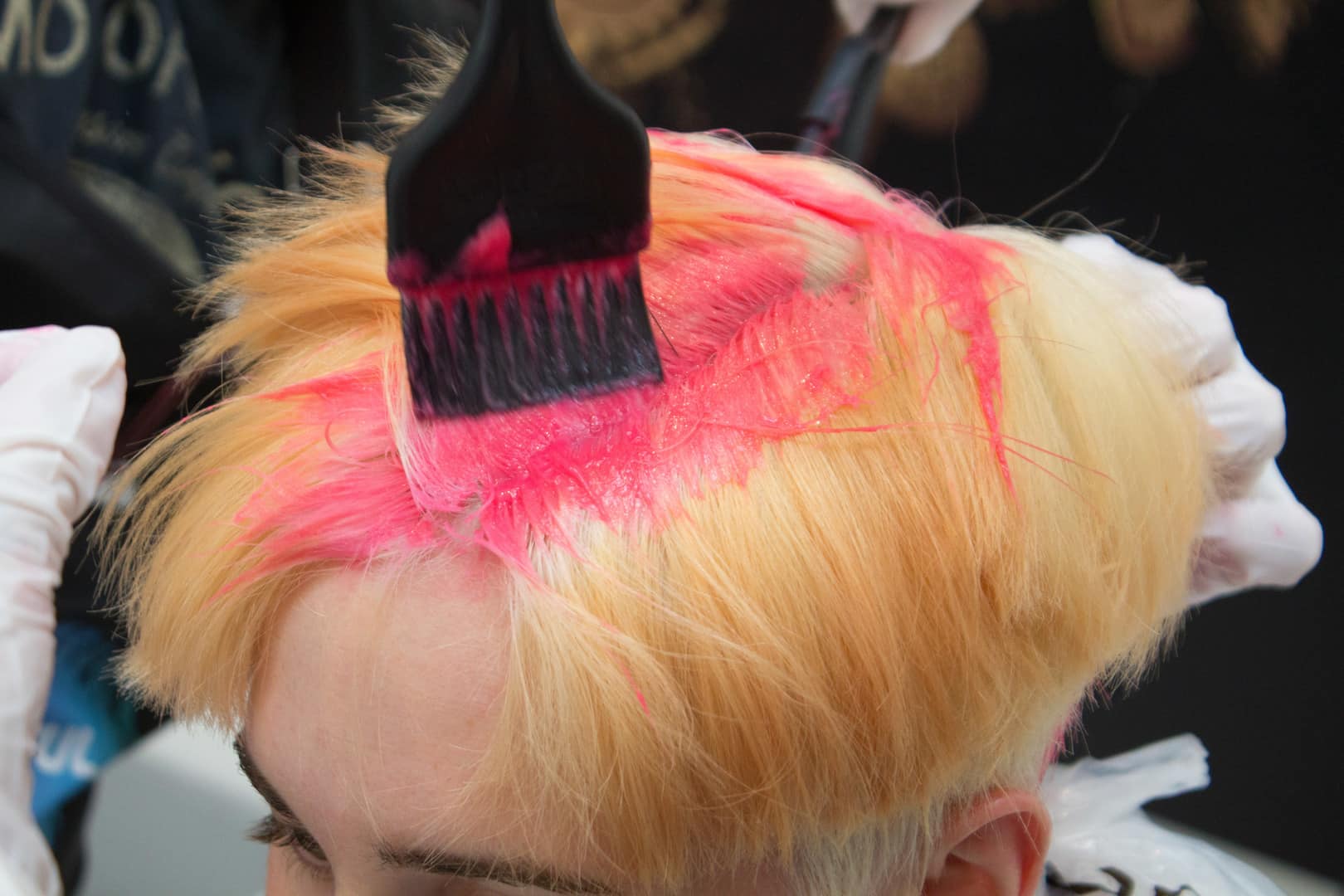 These colors are made for those who want to change their look often, while keeping their hair healthy and shiny.
And here's the finished result, a bright apricot with pink shades, rocked by Livia for the 2017 Cannes Film Festival.
Special Thanks
Umberto Montini – Kerastase/Shu Uemura Ambassador
Fabio Nicolai – PR Manager L'Oreal Professionel
–
Livia wearing
PHP Leather Jacket by Degli Effetti
Dolceroma Eyewear
–
Photos by Damiano Crosina