Despite summer has just come, fashion industry  is already looking ahead.  Designers are getting ready to present their new collections for the upcoming  F/W season . Gretel  Zanotti is one of them. For her last work , "L'amore Afroditico", she took inspiration from the concept  of pure love. That kind of unconditional  and free love which the designer identifies in the nymph Aphrodite, whose body and sexuality are the perfect representation of timless beauty.
Art and fashion melt together in this collection. Fascinated by the William Bourgerau's  nymphs, portrayed in his art works, Gretel Zanotti makes her dresses unique with handmade stamps picturing the moment of embrace, which she considers the most pure and sincere representation of love.
Light fabrics and pastel colors represent the natural enviroment where nymphs  live, with particular care to details which recall elements as water, air and flowers. The classic and linear dresses forms shape the women bodies making them ethereal creatures.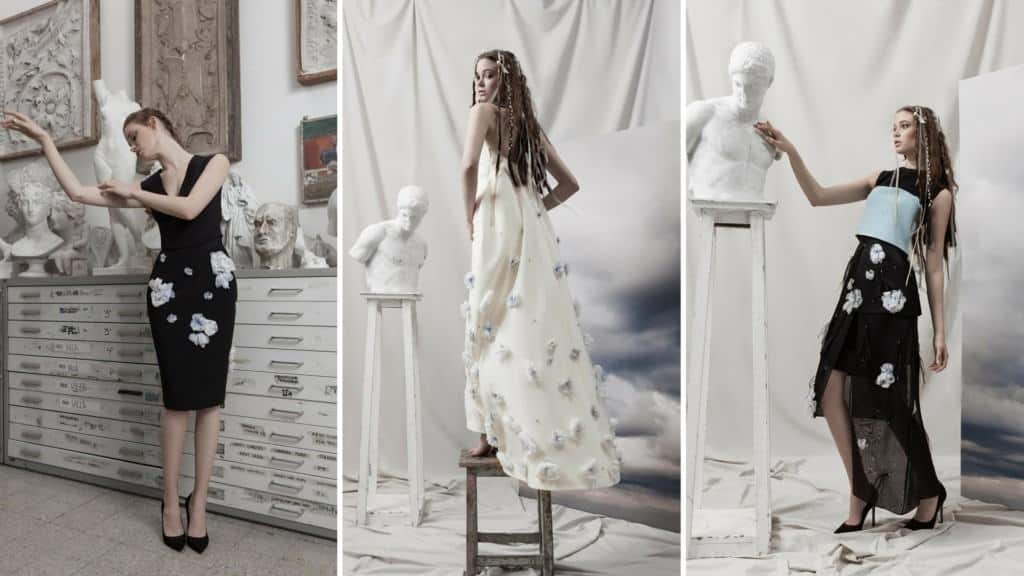 "L'Amore Afroditico" is a powerful collection which goal is to embody a refined sensuality and positivity. Reproducing the nymphs way of living love, Gretel perfectly defines through her creations  the eternal contrast between sacred and profane.