The Paris Fashion Week is over, and, we are sorry to say that, it did not impress us as we expected. Only a few designers' collection stand out from all the others. Let's find them out together.
First of all, Louis Vuitton and Valentino are two of the designers that did not disappoint our expectations. The French maison presented a contemporary man who maintains his classy style intact. Each look is well deisgned without giving up on dynamism of the lines. These garments are a must have every man dreams of for the next fall season. But, If we want to talk about the real class, there is no doubt that Valentino had not rivals. Linear coats and shaped turtlenecks were the strengths of this collection that it was focused on the shades of blue, black and gray with some touches of color. Be honest, who would not want a man like Valentino's by her side?
Rick Owens presented a parallel world. Although it may seem exaggerated and sometimes irreverent, the Owens's style is among the best of this fashion week. The F/W 2018/2019 collection showed the man in two ways: "overwhelmed" by large coats and trousers or half-naked with jackets which main characteristics are large side cuts. In both versions, Rick Owens reconfirmed his creative genius and his ability to design harmonious lines.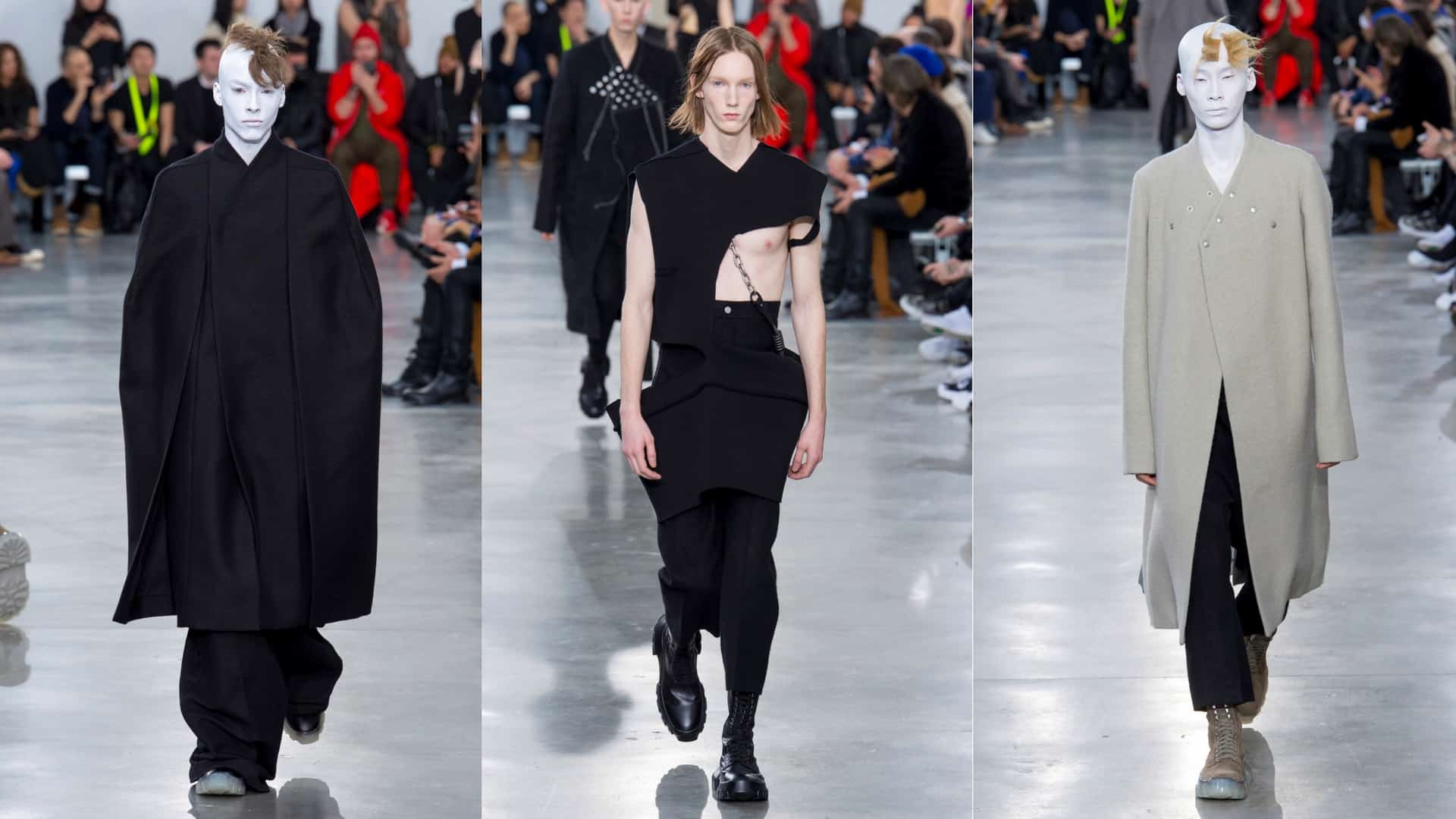 Finally, we must mention the Sean Suen's collection. The Chinese designer is one of the most interesting artist in the menswear scene. The collection is made by garments that recall the samurai's armors, and outfits that give a touch of femininity to the man body through the use of fur coats and belts that emphasize the male waistline.
In short, this Paris Fashion Week, apart from the four designers mentioned above, did not riserve us anything worthy  to talk about. We just have to wait for the female one to see something more interesting, or at least we hope.