During this last edition of Altaroma, one of the event that was worth it to attend, it was for sure the show of the young British designer Sadie Clayton, Fashion is Great.  It was entirely focused on the theme of diversity and aimed to promote a strong social message. In the frame of the Villa Wolkonsky, the residence of the British Ambassador in Rome,  the designer, for her first time in the Eternal City, presented  her F/W 2018/2019 collection, Reimagined Perception. It is characterized by  suedes, satins, corduroy and velvet garments that emphasize the female body shapes in rich rusts, copper, nude and grey tones. Layers of colours and fabrics become the physical representation of emotions and moods whilst
Clayton's signature shapes of high waisted trousers, flattering full skirts and ultimately feminine tops are
gently twisted and distorted around the concepts of control and architectural perspectives enhancing the
female form to create powerful silhouettes.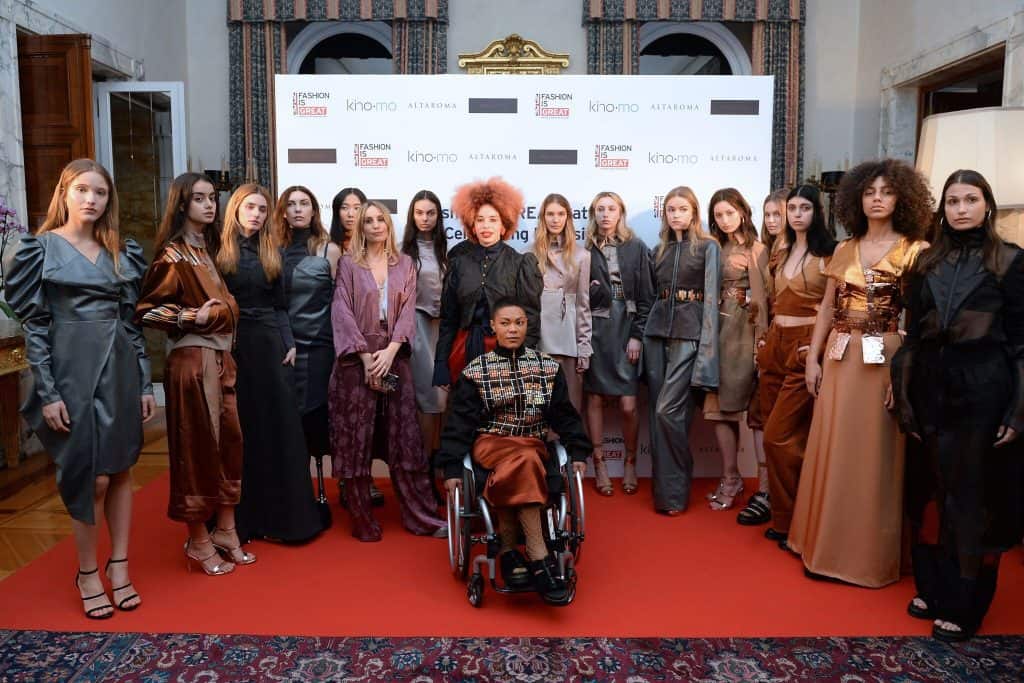 The amazing and ecletic designer does not only presented her collection. She used it as a mean to remind us that fashion can be, and should be a great opportunity to celebrate and be proud of our diversity. It may seem obvious, but sometimes, lost into the superficial aspect of this industry, we forget the real power of this artistic way to communicate.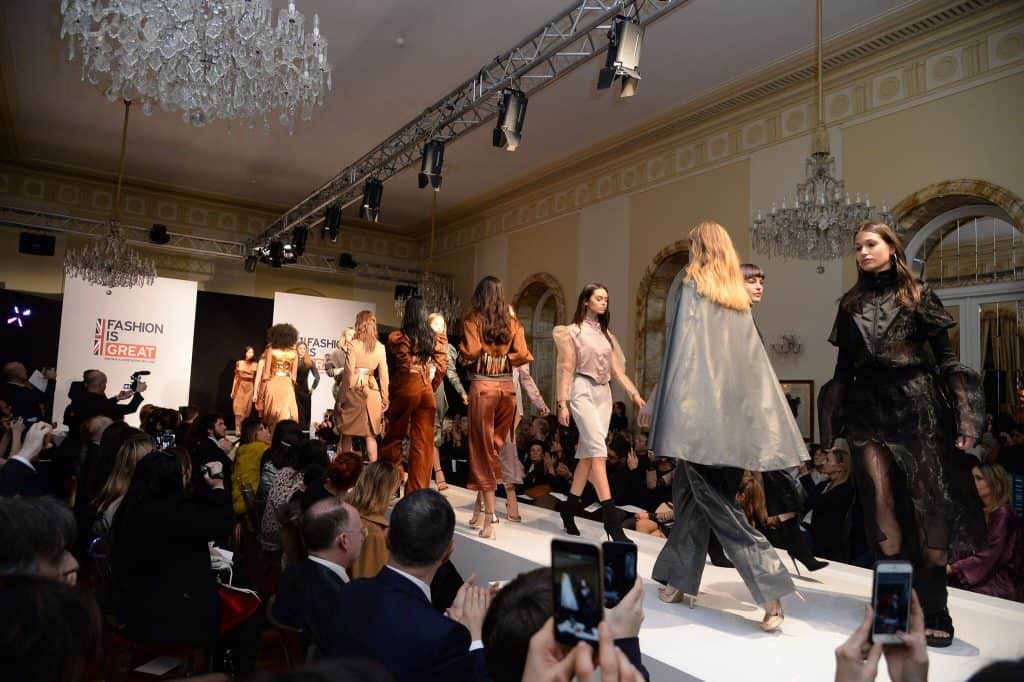 We had the pleasure to interview her before the show. Next up,  just a few and quick questions that will tell more about Sadie Clayton and her style.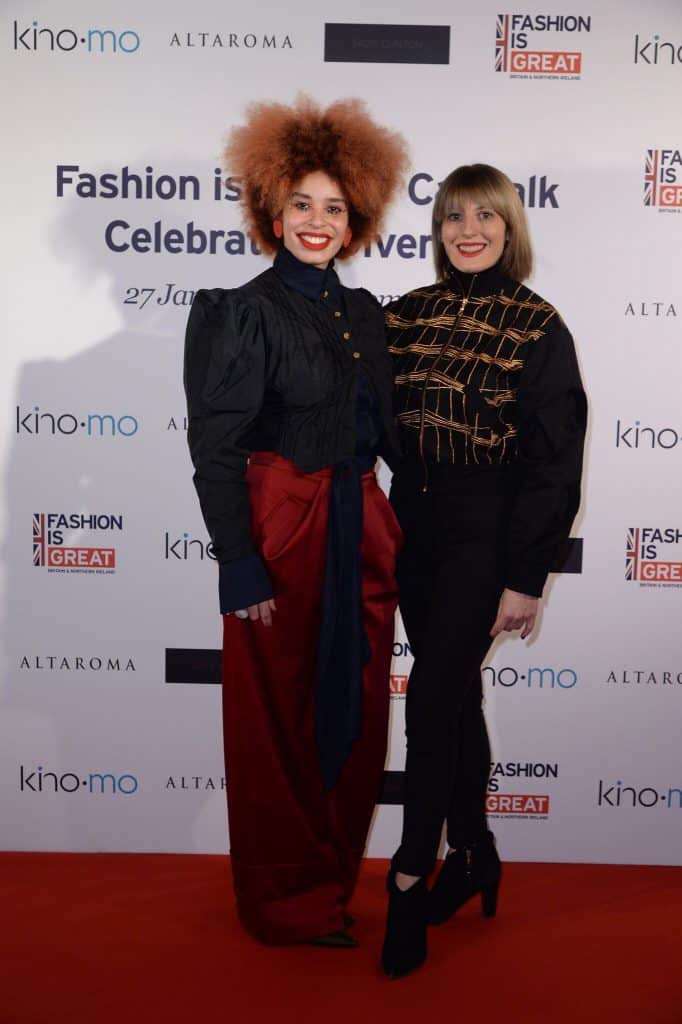 What's your background and where do you take inspiration to design your creations?
I'm from West Yorkshire I am half Jamaican, half white British so I  already had sense of difference  when growing up in West Yorkshire. That obviously encouraged my own sense of style and got me into fashion. The whole inspiration is all holistic, it is about the journey you take through life and space, time, energy. Crystals are part of my life as well, i don't heal with them, but I do activate them so always got them with me. One of the stones is copper and copper is stand for good luck which is why  I always use copper in all my pieces.
Why did you decide to perform here in Rome?
I was given the opportunity and then I heard the word diversity. This is something totally engaging.  I think it is so amazing to be in this grand building, beautiful surrounding.
May you tell us something about your collection?
You will expect to see some oxidised copper, a little bit of color going through the copper, and I've just designed a new embroider.
What's your next project?
Oh I can't tell it. There a lot of things in the pipeline. Keep following to find out.
Sadie Clayton, our team wants to thank you and wish you the best luck.