The new capsule collection  by Louis Vuitton in collaboration with Supreme is the result of what happens when luxury meets the streetwear. It was presented during the Man Fashion Week in Jenuary, but it was officially launched on June 30th. Many young fashion addicts met each other in front of the pop up stores in Los Angeles, London, Sidney, Tokyo, and then  Seoul, Beijing, Miami and Paris, to get the most precious pieces of the collection. Anyways, what are the items with which all men around the world, and even women, fell completely in love? Let's find them out.
We all agree that the must have of this collection are the accessories, and especially the CHRISTOPHER BACKPACK and KEEPALL BANDOULIÈRE bag. Made by Epi leather, they are absolutely the two most wanted pieces. The unmistakable Red Supreme backdrop brings the two brands logos out, making them immediately recognizable.

Then it is impossible not to mantion the hoodies and the leather jacket. The first in red / white and brown / gold color variations, change their sporty nature and become suddenly luxury goods. However, the leather jacket is even more exclusive: only a few pieces are available around the world.
The last garments that deserve to be mentioned are the denim ones. Jackets and pants are printed with the Vuitton monogram attached to the Supreme logo. They are unique and amazing pieces, but, pay attention, do not match together in the same outfit, or you can be considered ridiculous.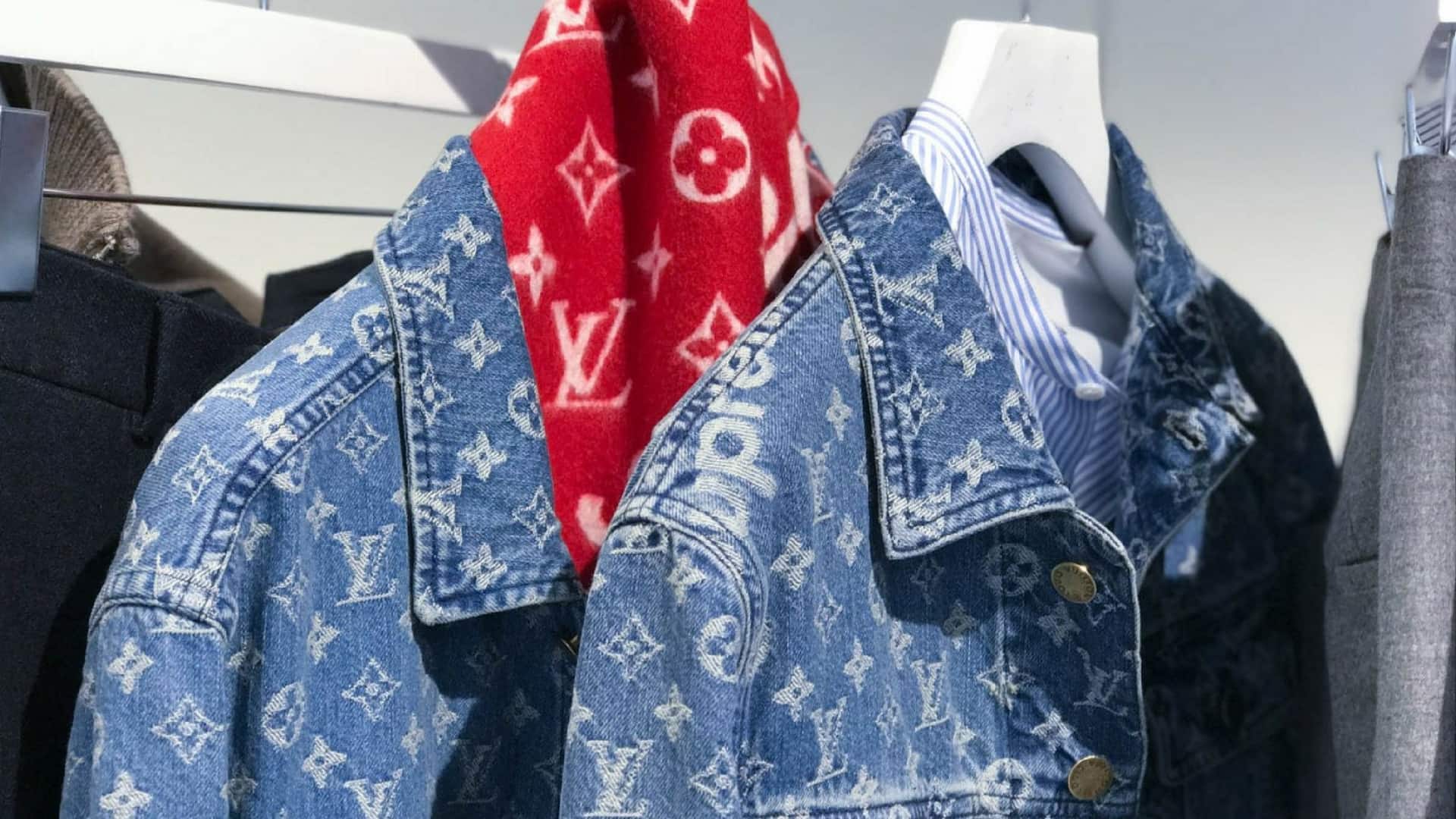 The Louis Vuitton and Supreme screaming collection demonstrates, once again, that fashion is something that belongs to both the uptown and downtown world.