Ready for "Trick or Treat"?  The most scary night in the world has come and we must get ready dressing up in the right way possible. We all know that choosing the best Halloween costume is not a piece of cake. Frequently it has happened the choices people made about it were more appropriate for Carnival holiday than Halloween indeed. This is completely wrong. Let's not forget that Halloween is based on two main concepts: death and macabre. As such, it must be honored in the most appropriate way. How can we do it so without falling in something  seen and reviewed? Be creative. What really matters is not the character you choose but the interpretation you give of it. Now, let's see the most famous celebrities' costumes over the year from which we can get inspiration.
THE SKELETON/SKULL
The skeleton or the skull are the symbolic  images of Halloween. Although it is sucked out to death (ops, pardon the pun), this costume can be interpreted  in a several ways. For example, Kim Kardashian aims to a sexy version of it playing with makeup, while Josh Duhamel and Fergie take us to Mexico with their representation of the famous skull of the Dia de los Muertos. Moving to a different field, anybody does remember the video of "Welcome to the Black Parade" by the My Chemical Romance? Exactly! This is literally what I consider the best example of how the  Halloween party should be dressed up. Then, Jack, the nice skeleton protagonist of  "Nightmare Before Christmas", is the costume that will never go out of style.
THE CORPSE BRIDE
The other costume for which people, especially girls, go crazy is the corpse bride. The interpretations by Adriana Lima, Christina Aguilera and Bridget Marquardt are perfect to take inspiration. Easy to make it, it is perfect for those who want to emphasize their femininity and sensuality.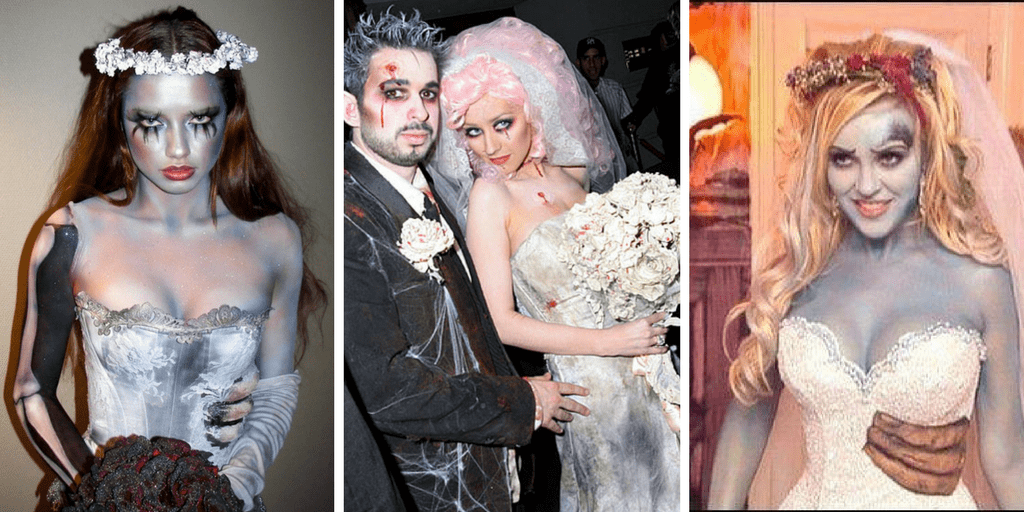 THE VAMPIRE
If I say blood and bats what comes to your minds? Yes, right answer: Count Dracula. Heidi Klum, Nicole Scherzinger and Katy Perry give their own scary interpretations each one different from the other, even though Klum has never been equalled.
THE ADDAMS FAMILY
It's not Halloween without the Addams Family. Kate Moss as Morticia and Brook Shields as Uncle Fester know it very well. Do you think it could be considered an inflated choice? It may be, but for sure if you dress up like one of the Addams'characters, you will never be out of place. And then, playing with creativity, you might even be original.
CINEMA ICONS
The references to the cinema could certainly not be missing. So let's get inspired by Nick Lachey and Vannessa Minnillo in the roles of Frankenstein and wife, or Rick Fox and Eliza Dushuku in Bonnie & Clyde, or Teyana Taylor in Harley Quinn of Suicide Squad. Do not forget the famous IT clown perfectly revisited by Keith Lemon. If you are attracted to cartoons, well, you will for sure find the Colton Haynes' costume of Ursula fantastic.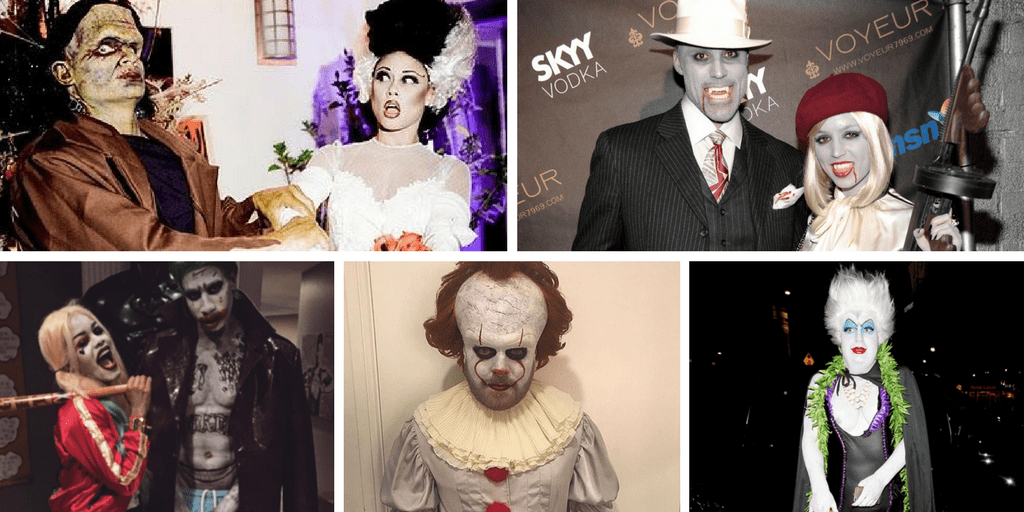 THEN?
Then there are witches, mummies, zombies ( Gosh, the Demi Lovato's costume), joker, bloody dancing queens (Kelly Osbourne e Leona Lewis definitely kill it) and also humans bodies (Heidi Klum? She wins).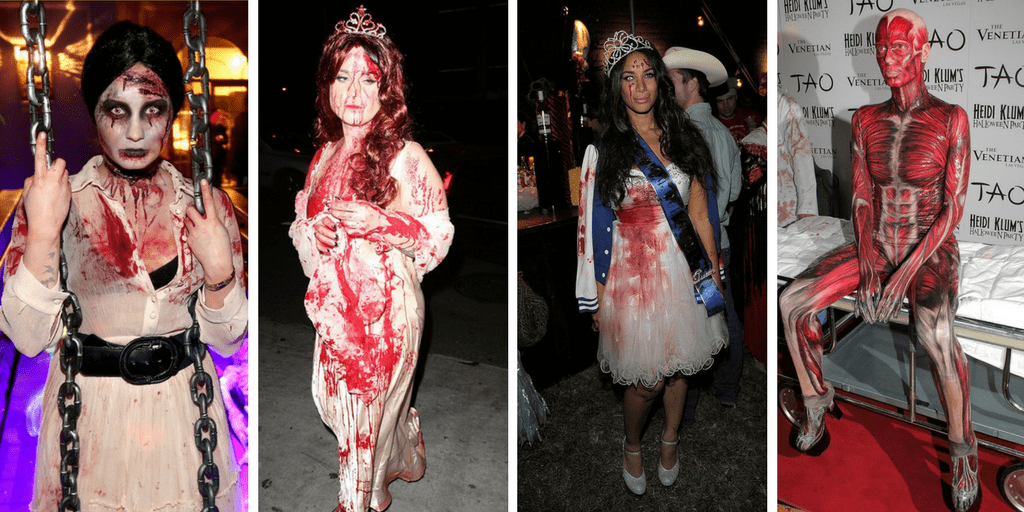 In short, there are thousands of ideas from which you can get inspired for choosing the right Halloween costume. Being a bit creative and stealing some ideas here and there, you will surely succeed in the purpose: be frightening.