We talked about Liliana Afonso, a portuguese fashion designer, when we covered the Lisboa Fashion Week . She was one of the designers who more caught our attention because of her amazing collection.  We decided to ask her some questions about her past, present and future projects, as well as her life as a designer.
Check it out what she answered us back.
Hi Liliana, thanks to answered our questions. Let's start. How and When  your passion for fashion was born? Why did you decide to become a designer?
Since I can remember, I've always liked fashion. When I was a little girl, before I played with barbies, I had to change them. My grandmother was a seamstress and always helped me to change the outfits, depending on the occasion and event that I invented for them to go.
I was born in the 80s, so my adolescence was highly influenced by the late '90s – early 2000s. I used to flip and cut fashion magazines (to make collages!) and watched music channels, which, at the time, were the media with more information at that level.
Already in high school, and under big parenting influence, I ended up following science, including university. I finished my Nursing degree in 2007 and started to work. Although I liked it, I felt emotional distress and a huge creative gap. So in 2011, I wrote the pros and cons of going to study fashion at that time, and I went! It was the best decision I made, yet, it was not easy, because I continued to work to pay the studies and all the materials.
At the moment, I'm finishing the master's degree, and it was with it, that I began more serious as designer.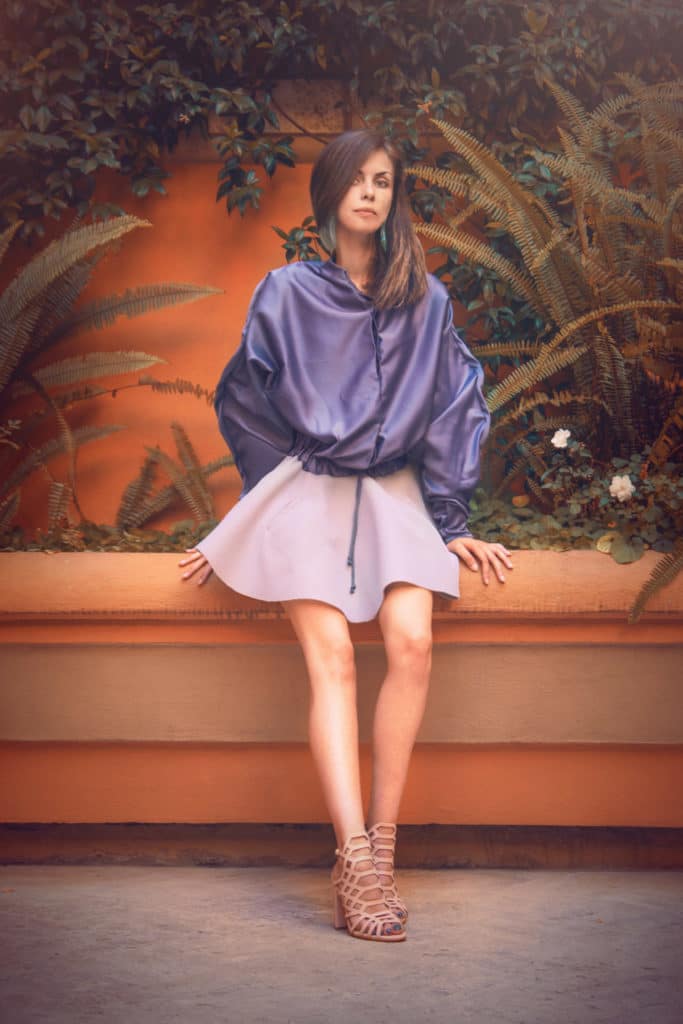 Which studies did you do? Is there a specialization on a specific field you took or/and are interested?
I graduated in Fashion and Textile Design, and later I applied for a master's degree in the same area.
Initially, I went deeper into accessory design and developed more experimental and conceptual collections. At this point, I combine the development of my project, related to branding and communication of fashion brands, with the growth and expansion of my own brand.
In addition to fashion communication, I have a lot of interest in accessory design and I would like to continue to explore this area, and associate both technology, as 3D, with natural and noble materials, and material manipulation.
What does inspire you to create your own collections?
Usually, I'm inspired by feelings. These feelings can come from many sides. A film, an image, a tree, a relationship, a piece of art … But lately, society itself and the world we live in are the main influencers of my mood to create.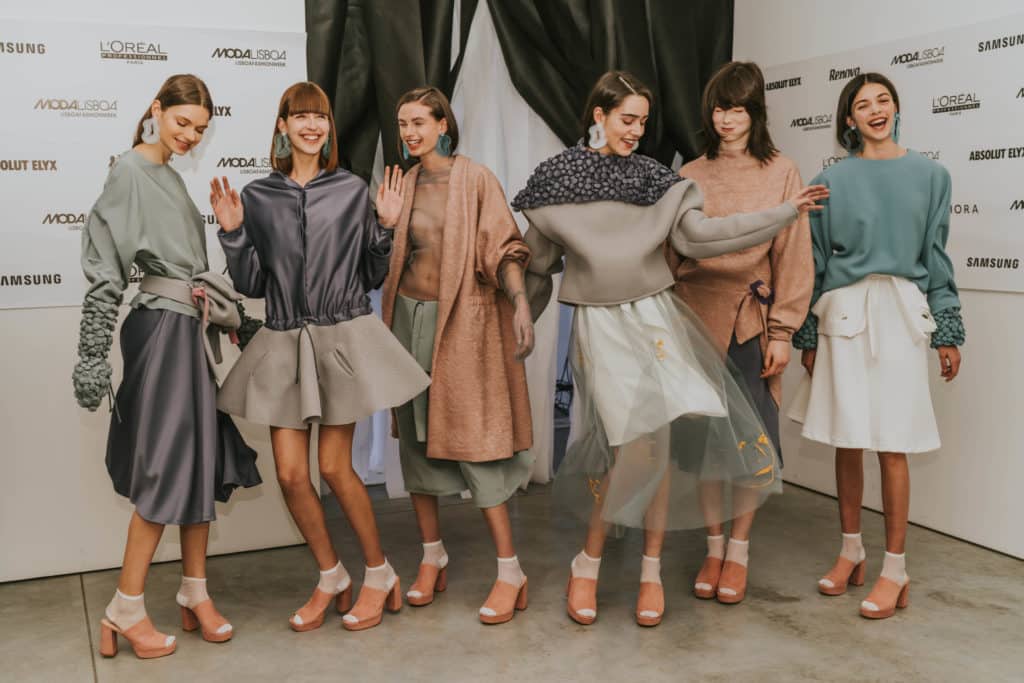 Which fabrics do you use? What is the effect do you want to create?
I like working with delicate fabrics such as silk and tulle, as well as technical fabrics like neoprene and others. Ideally, I prefer unusual materials, or that the final match results in something different, in order to create a relationship with the user. Any material that allowing itself to be manipulated, and simultaneously remains comfortable and soft to the touch.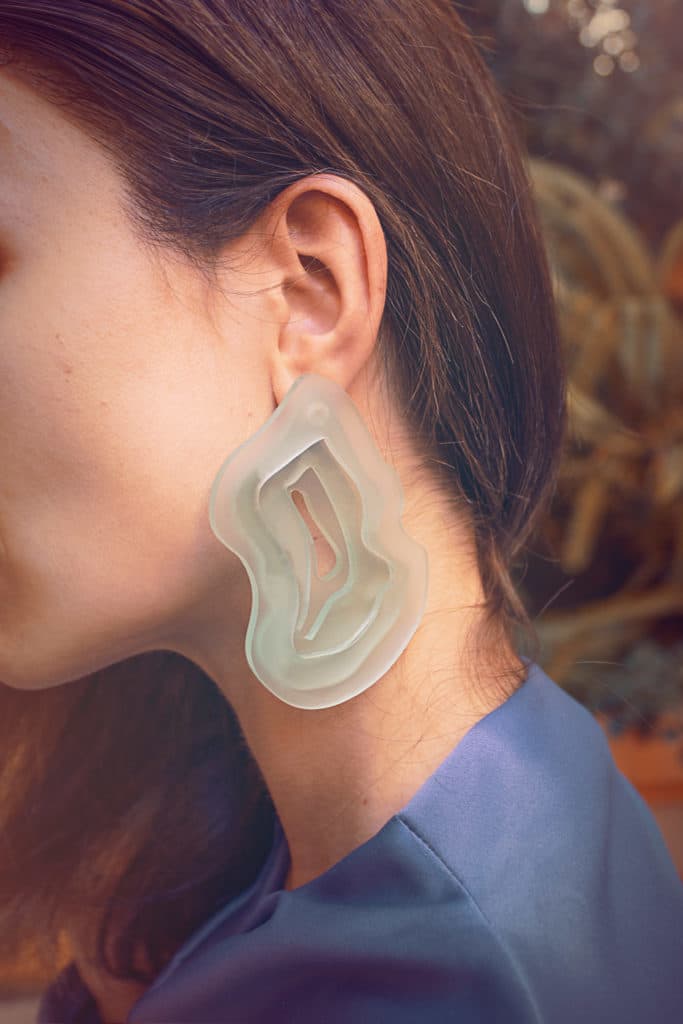 We knew your talent thanks to the LISBON Fashion Week. Did it was the first experience as a designer? How can you describe this it?
I already had presented two collections in the past, in academic context, and designed uniforms for two companies. My participation in Sangue Novo at Lisbon Fashion Week was a great experience, which I recommend to all young designers to apply. It allowed me to present my brand and show my collection to a wider audience and to relate with people that works in the area. Since then, I work every day to expand my brand.
The dress in the pictures is part of that collection you presented during LFW. What can you tell us about its creation? and in general about the collection itself?
 This collection, named by O NEGATIVO (THE NEGATIVE), engages the particularities of the human presence in its environment and the importance that is made of it when it ceases to exist. Its aesthetic has an experimental and sensitive character that awakens a plurality of emotions and sensations associated to a tactile and visual experience, through manipulations carried out on the textile surface.
The elongated silhouette turns into something more loose, broad, covered by layers but with more space to explore. Notes from the works of Vhils and Mario Ceroli reinforce the language of the silhouette, through the tulle handmade embroidered with faces, and the overlapping layers of fabric over fleece with a soft plastic texture.
Arises the transformation of the textile surface, by adapting a traditional Japanese technique called Shibori, highlighting a set of protruding shapes, as if the fabric want to away itself, and communicate something before it leaves, thus revealing its presence.
This strong abstract component is accompanied by a palette of greenish and blue tones that blend with the gray tones and metallic purple, contrasting with the golden yellow embroidery and the white of the smooth fleece.
In the case of this dress, the classic oversized mixed with the feminine, and the possibility of giving smooth shapes by stronger fabrics, and otherwise, become essential to the visual expression of the collection, bringing a sophisticated, unique and contemporary language to it.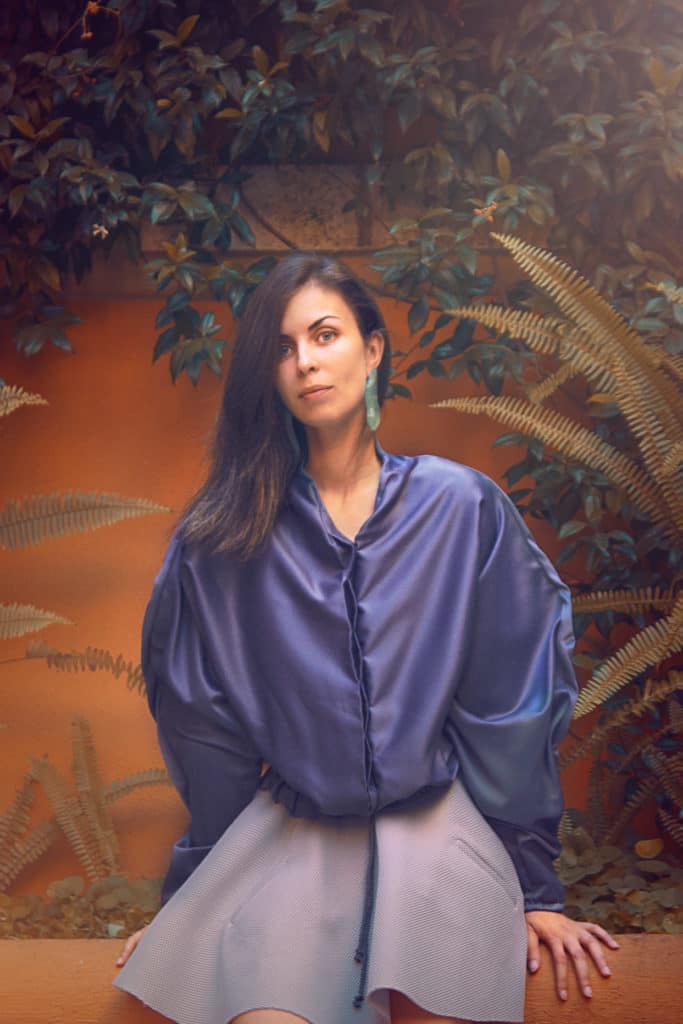 Thank you for the detailed description. But tell us: are there new projects you are working on? and what about the future?
Right now, I'm doing costume design for a theater company. But in the future, I would like to deepen my knowledge and skills in accessory design, and to be able to collaborate with other designers / brand.
In conclusion, let's talk about the next collection. Are you designing a new one? May you tell anticipate something about it?
I'm designing several new collections, by chance. And I won't say more! Stay tuned to my IG (@alilianaafonso) and FB (@ThisIsLilianaAfonso).
Liliana, thanks for your time. We wish you good luck.
Thank you too.